After spending the afternoon hanging out with friends,
Sophia
, my 13 year old, walked through the front door, held up her smartphone and said, "Look!"
The screen was completely shattered.
The tiny monitor was an opaque, intricate spider web.
Even though it was her second
HTC EVO Shift
in less than one year, I wasn't mad.
My lack of anger puzzled me and from the look on Sophia's face, it puzzled her as well.
So why, when she showed me the latest phone ailment, the completely shattered screen, was I not mad?
A few months ago, Sophia's best friend dropped her iPhone and shattered its screen. Her mom refused to replace it and it was torturous . . . for me. Around the same time, this friend's mother banned her from
Facebook
as a result of an incident that was not completely explained to me. I did understand that it required stern consequences.
Apparently, emailing each other was a stupid idea.
"No one checks email."
Apparently, calling her on her home phone was a stupid idea.
"Mom, that is just weird. No one talks on the phone. We text."
Maybe I wasn't upset because I have a better understanding of how important smartphones are to teens. They aren't a frivolous luxury. They are the main tool for communication.
I can't afford to replace her phone.
It's been very hot and I can't afford central air.
I'm having tooth problems. Needless to say, I can't afford the dentist. My car needs fixed. I need something to wear to BlogHer12 (I really have nothing. Don't start telling me I can wear sweats. You haven't seen my sweats).
Maybe I wasn't upset because adding items to the list of 'things I can't afford to take care of at the moment' has become routine.
Right now,
Antonia
, my 11 year old, is sitting happily next to me on the couch. We are wrapping up our movie day, which turned into a "My Fair Wedding" marathon after our dinner break.
Sophia is milling about in her room. I like the sound of her being here, being home. Every once in a while, she passes through on her way to the kitchen and says, "I love you, mommy."
Maybe I wasn't upset because I know that amenities do not make a childhood better.
Parents aren't better parents because they can provide all of the first world comforts for their children.
Maybe I am just happy and OK?
Yes, I like that.
I am happy and OK.
Break as many smartphones as you like.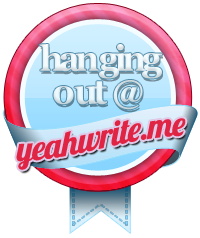 photo credit:
Librarian by Day
via
photo pin
cc